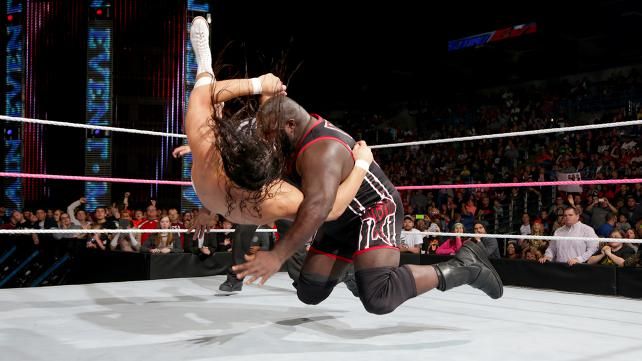 Friendly reminder: don't poke the bear
Photo Credit: WWE.com
We've seen this movie before.

After the consecutive losses to Rusev last week and dropping one to Bo Dallas on Monday night, Mark Henry was on the defensive. And after Main Event's namesake he may be another couple of losses away from telling matriarch fornicators -- namely amongst them the Big Show -- to clear a path towards the Hall of Pain, he's going home.